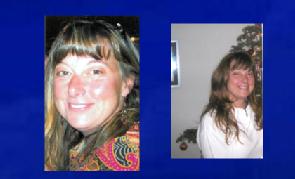 The husband of a missing Bend woman has been arrested under suspicion for her murder. Steven Blaylock was taken into custody Wednesday afternoon after police said they had probable cause that he murdered his wife, Lori. He is currently in the Deschutes County Jail, charged with murder, domestic assault and tampering with evidence. The search for Lori's remains continues. "We have a remote area we're searching actively. We believe we will find her, but at the moment, no." Sgt. Brian Kindel won't disclose the location of the search.
Lori Blaylock was reported missing by her co-workers more than a week ago. Her husband had claimed he last saw her on the evening of October 28th.
Co-workers of Lori Blaylock, who worked as St. Charles, are mourning her death. Lori , who went by the name "Woody", worked as a respiratory therapist at the hospital. The Senior Vice President of Human Resources says Woody was a hard working and dedicated member of the St. Charles family for more than 17 years.
She says Woody touched the lives of many patients and co-workers in the community and today we're grieving not only for her family and friends, but also for all of our caregivers.