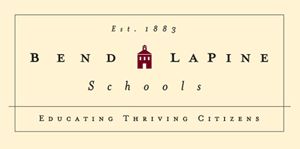 The Bend-La Pine Schools Administrators and Supervisors Team approved a series of reductions to their 2011-12 employment agreements at a meeting Thursday night. In all, the concessions, and reduction of eight positions, will reduce administrator and supervisor salaries by approximately 6% and save the District more than $900,000 next year.
"In addition to continuation of the 8-10 day shortened contracts in place during the current year and the possibility of up to three days of additional reductions for next year, the concessions provide for no cost of living increases, no increases in insurance contributions from the district, and a continuation of a number of other benefit cutbacks," said Superintendent Ron Wilkinson in a written statement.
Wilkinson said the elimination of eight administrative positions, including seven elementary school Assistant Principal positions and one Chief Academic Officer position is a loss for schools. The District is also making moves to reorganize several administrative positions to further temper the effects of the budget gap and stretch available dollars. "I really appreciate that our administrators and supervisors continue to make decisions with the best interest of students and families top of mind," said Wilkinson. "Their collegial commitment to work together to help mitigate our unfortunate budget situation is applaudable."
Wilkinson said that the District is continuing to work diligently to ensure a fiscally and socially responsible solution to the budget crisis that has the least impact to our local community, staff, parents, and students.
"As with the funding challenges of the past three years, we will continue to work as methodically as possible to find strategies to use available resources in the best manner possible to serve our current and future students," said Wilkinson. "Our commitment to providing a World-Class education for our students will not waiver – we will continue to forward our goal of becoming the best school district in Oregon."
Even after dipping into reserves, the district faces a $15 million deficit next fall. Statewide, education funding is down more than $1 Billion, year-over-year.
"Sadly, Oregon sets high standards for education, but often fails to fund education in a way that helps to meet those goals," he adds.
The District will begin negotiations with Classified and Certified (Teachers) in the weeks to come.